Check out these tasty tidbits!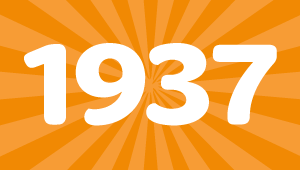 ABC Bakers has been baking Girl Scout Cookies for over 80 years!
We became an "official Girl Scout Cookie Baker" in 1937.
There are 2.7 million people in the Girl Scout program.
With 1.8 million girls and 800,000 adults, the Girl Scouts are the largest girl-led entrepreneurial program in the world. They're nearly the same size as the population of Chicago!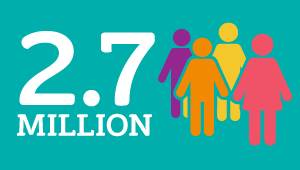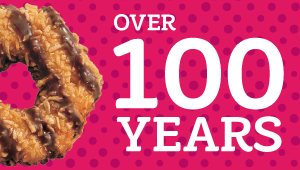 Girl Scouts have sold cookies for over 100 years.
Selling cookies began in 1917, just 5 years after Juliette Gordon Low began the entire Girl Scouts initiative.
Its ingredients: butter, sugar, milk, eggs, vanilla, flour, and a touch of baking powder!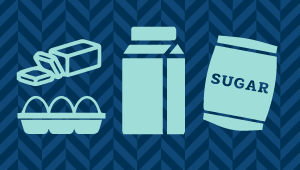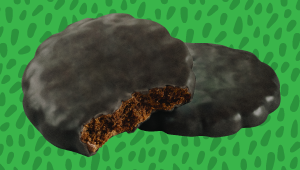 ABC Bakers' top-selling Girl Scout Cookies, Thin Mints, have been around since 1939! The first known record of Girl Scout Cookies made of chocolate mint appeared in 1939 and was called Cooky Mints. In 1951, they were called Chocolate Mints, and from 1959  - Thin Mints.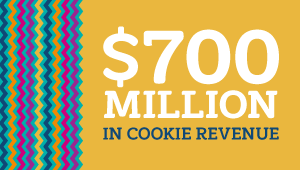 Every year since 1999, Girl Scouts have brought in $700 million in cookie selling revenue. That totals up to around 200 million cookie packages, at varying prices per package.
Less than one-third of what customers pay for Girl Scout Cookies goes to the baker. The rest goes right to supporting Girl Scouts locally!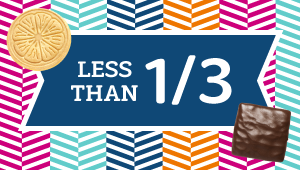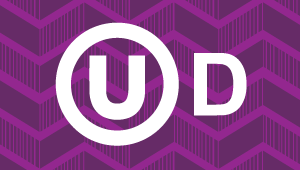 Each one of ABC Bakers' Girl Scout Cookies is considered kosher! We use pure vegetable shortening in each of our cookies, and all eight varieties are certified kosher by the Orthodox Union — you can tell from the OU emblem on each of our packages.
ABC Bakers is dedicated to helping the Girl Scout Cookie Program evolve in a way that best meets the needs of today's customers.
We offer a gluten-free Trios Girl Scout Cookie, and have created a Smart Cookies business center platform to help Girl Scouts easily take care of their day-to-day tasks throughout the cookie sale, from taking orders to telling customers thanks!